Tổng quát
[
]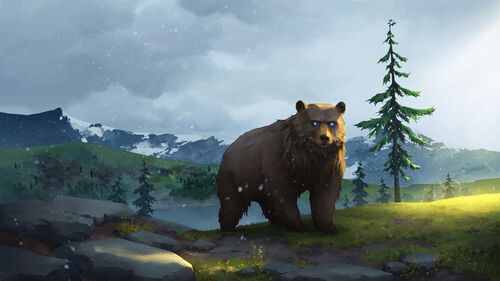 Starting Bonuses
[
]
Template:Thay vì bị giảm sức mạnh, các đơn vị Quân đội Warband.png của bạn được tăng thêm 10% kháng trong suốt mùa đông.

Bạn có thể triệu hồi Kaija, Gấu bọc thép cho
Bạn có thể triệu hồi Kaija, Gấu bọc thép cho Kröwns.png 40 Kröwns và Food.png 40 Food và Shield Maiden.png Shield Maiden. Khiên thời con gái có nhiều phòng thủ Defense.png hơn thông thường và thay thế nó.
Fame Bonuses
[
]
200 Fame : Kindred Spirit
Having Kaija or the Shield Maiden in an area, increases local production by 15%.
the so giidlo

500 Fame : The Bear Awakens
You gain +3 Fame per enemy unit killed in an area with the Shield Maiden.
Your Military units gain 1% power per 100 Fame.
Kaija, "The Armored Bear" can now go in enemy territory.
Lore Tree

[

]
Relic
[
]
Scabbard of Gram : Your Warchief wields the sword Gram. Enemies hit by Gram are frozen, along with the area around them. Gives +10% attack, +10% defense to Shield Maiden.
Trivia
[
]
In team multiplayer and co-op Conquest allies of the Bear clan benefit from Kindred Spirit.
Other Clans
[
]