Bjarki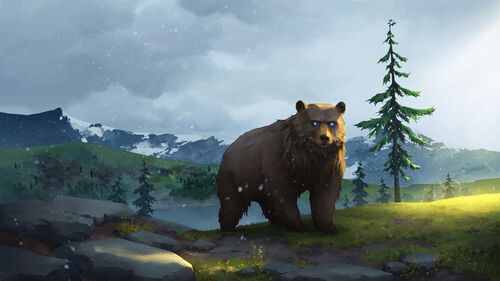 The Clan of the Bear. Stalwart protector of the land, the Clan of Bjarki is home to the most resilient warriors. Hailing from the northern reaches of the realm, they are also very well suited to survive the harsh winters of Northgard.
The Clan of the Bear is a balanced and adaptable clan. Late game Shield Bearers from this clan are a force to be reckoned with, especially if fighting during winter.
200 Fame : Kindred Spirit
Having Kaija or the Shield Maiden in an area, increases local production by 15%.
500 Fame : The Bear Awakens
You gain +3 Fame per enemy unit killed in an area with the Shield Maiden.
Your Military units gain 1% power per 100 Fame.
Kaija, "The Armored Bear" can now go in enemy territory.
Scabbard of Gram : Equips your Warchief with the unique sword Gram, which freezes enemies (-20% attack speed) along with the area around them.
In team multiplayer and co-op Conquest allies of the Bear clan benefit from Kindred Spirit.